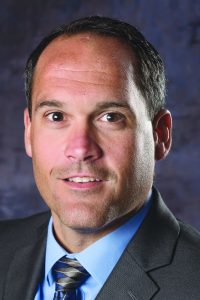 The COVID-19 pandemic has certainly affected our community in a multitude of ways, including our recent annual meeting. The culminating event of our 82-year-old cooperative took on a very different format this year. This year we celebrated our achievements and gathered virtually to share information and the results of the election.
Thank you to all the candidates and congratulations to the elected representatives. We appreciate your willingness to serve the members of your cooperative and the community. We look forward to working together to continue making our cooperative even better.
In case you missed the live event on Facebook, you can view the recording on our Facebook page, facebook.com/DCREMC, or on our website, dcremc.com.
We shared some of our 2019 operational highlights including:
Implemented rate change in April 2019 which supports sustainability of our cooperative
Finalized our construction workplan which translates to reliability to you
Made excellent progress in our tree trimming program, specifically the Lake Santee area, adding reliability and cost savings for the future
Completion of our strategic execution process. This provides a structured process to review departmental data, and create department plans, and will help in allocating resources and budget projection.
We also provided a brief financial review for 2019, which was included in the annual report (May's edition of Indiana Connection magazine). Our operating margin for 2019 was $863,000. Operating margin reflects the amount of sales … or essentially cash received … above the amount of expense incurred, or paid, during the year. It is vital for electric co-ops to return an operating margin each year for long-term sustainability.
As we are halfway through 2020, we've already completed a number of projects for the year, despite COVID-19.
Rolled out a fresh new website design. Check it out at dcremc.com
We continue our focus on member communication through avenues like Breakfast with Brett, or, since COVID-19, "Front Porch Friday" and virtual town hall meetings
We will be unveiling a new bill print design later in the year. It is really engaging, and is easy to read and understand. We are very transparent in our billing process and this should make it clear for everyone.
Our vision is to work together to create a true partnership between the cooperative and members. We want to be your resource for all things energy and beyond, like electric vehicles
I'm excited about what the future holds for us and I am proud that we are able to work together, respectfully, as a cooperative to serve your needs, address challenges with innovative solutions, and be a trusted resource for our members and communities.
If you have questions or feedback or just want to speak with me, please contact me directly (812-663-3391) or stop in the office. My team and I are always available to listen and serve you.