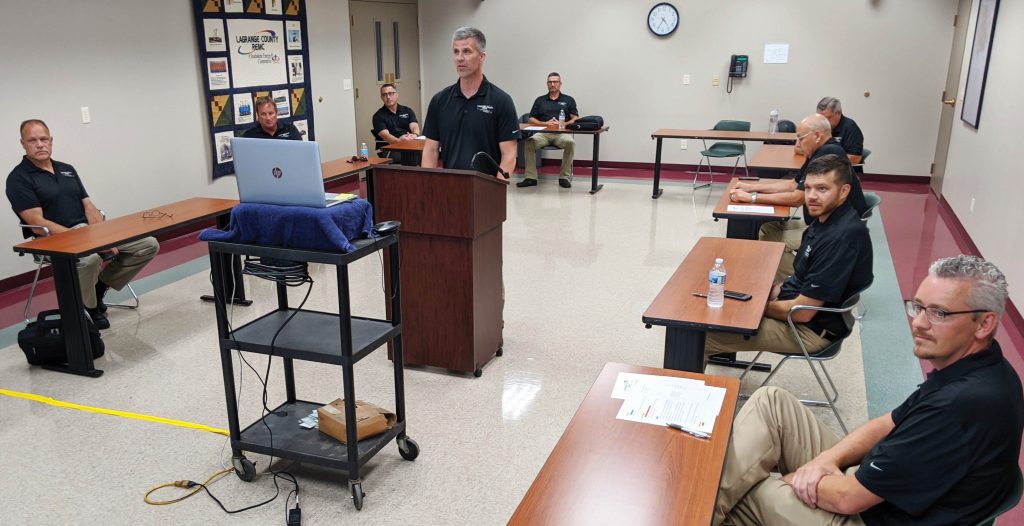 When LaGrange County REMC employees would normally be setting up tables and unloading soda, buns and chips, we were instead testing out our training room to broadcast our annual meeting live on Facebook.
It was a strange feeling, knowing we wouldn't get to celebrate with you, our members, in person with our traditional lunch and entertainment, but safety always comes first in the work we do, whether out in the field or in the office.
Though the COVID-19 pandemic made it a bit of a time crunch to coordinate, the transition to an online meeting went off without a hitch.
Fortunately, the REMC had already implemented voting by mail and online this year, and members easily transitioned to the new method.
Running unopposed, the two candidates up for re-election were voted into their respective positions:
Director Larry Fetters will continue to lead members in District 1 and,
Director Terry Holsinger will continue his duties as director for District 2.
The business portion of the annual meeting was held live on Facebook ­— where it can still be viewed — and focused on the current success of the REMC, while outlining the future of the cooperative.
CEO Mark Leu outlined how we will continue to be diligent in keeping members safe during the COVID-19 pandemic, before segueing into the potential funding opportunities the co-op is evaluating before making a decision whether to pursue rural broadband opportunities.
"It's our mission to do what's best for our community. It's what we did more than 80 years ago when the REMC was created by local residents to bring electricity to the rural community — areas that larger utilities weren't willing to invest in. A lot of people are looking to cooperatives to do the same for rural broadband," Leu said. "We'd love to be the vehicle that provides such a vital resource for the community, but first, we have to do our due diligence in evaluating and balancing our members' needs with our financial responsibility to them."
Though this year's meeting was all business, our message is the same: Your safety is our priority, and we'll continue to provide reliable service to our members and community.