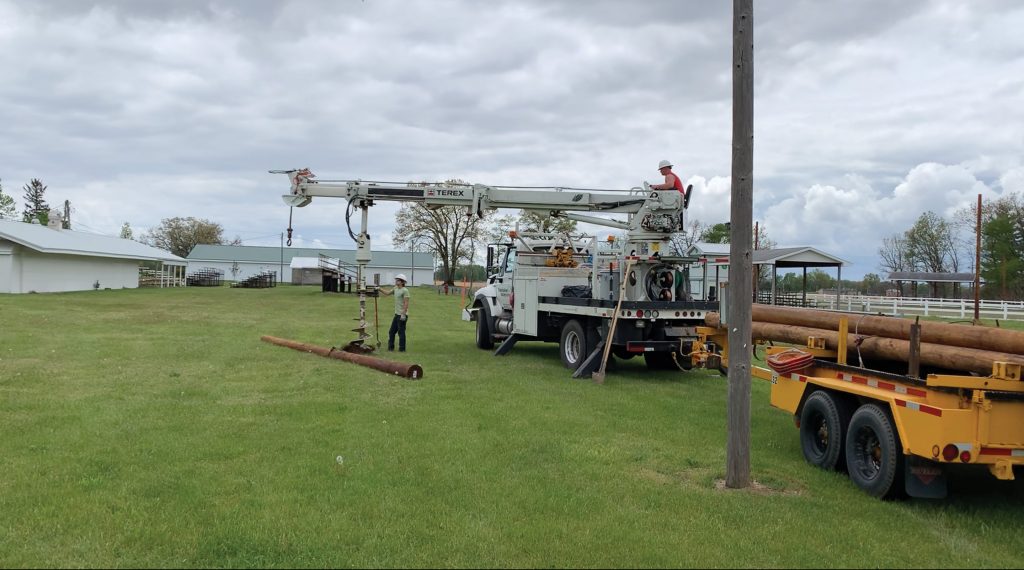 Daily, the Seven Cooperative Principles guide operations at Kankakee Valley REMC. Concern for Community is one of those principles. We are proud to invest in our communities. A recent grant-matching opportunity through the CoBank Sharing Success program allowed us to double the impact of our financial gifts to four local organizations.
CoBank, one of our industry partners, established the Sharing Success program in 2012 to celebrate the International Year of the Cooperative. The response from CoBank's customers about this initiative was overwhelmingly positive and the bank has continued the program. Together, CoBank and its customers — including KV REMC — have contributed more than $44 million to community organizations around the country.
Safety is an important focus for any community venue. The Starke County Fair board of directors recognized additional lighting was needed to ensure evening fundraising or festival events at the fairgrounds could be held safely. Thanks to KV REMC and CoBank, the board's upgrade plans could begin. With help from Kankakee Valley REMC's operations team, the first phase of the lighting project is completed. Eighteen lights on poles around the show area and track have been installed.
Three community foundations also received funding from KV REMC and CoBank: Unity Foundation of LaPorte County, Porter County Community Foundation, and the Northern Indiana Community Foundation. In response the coronavirus pandemic, community foundations established rapid-response funds for nonprofit organizations working on the front lines to support residents. Through available rapid-response funds, nonprofits were able to help the most vulnerable populations with food, housing, living expenses, transportation costs, childcare and social services.
"Kankakee Valley REMC is guided by values that support the community and embrace opportunities to help improve on the quality of life for all residents," said Scott Sears, KV REMC CEO. "During this critical time in our communities, it is important to come together to support organizations that serve the community and support our friends and neighbors."
Nonprofits are the backbone to all communities. Your cooperative is happy to lend a hand through the skilled labor of our employees and by providing financial support.