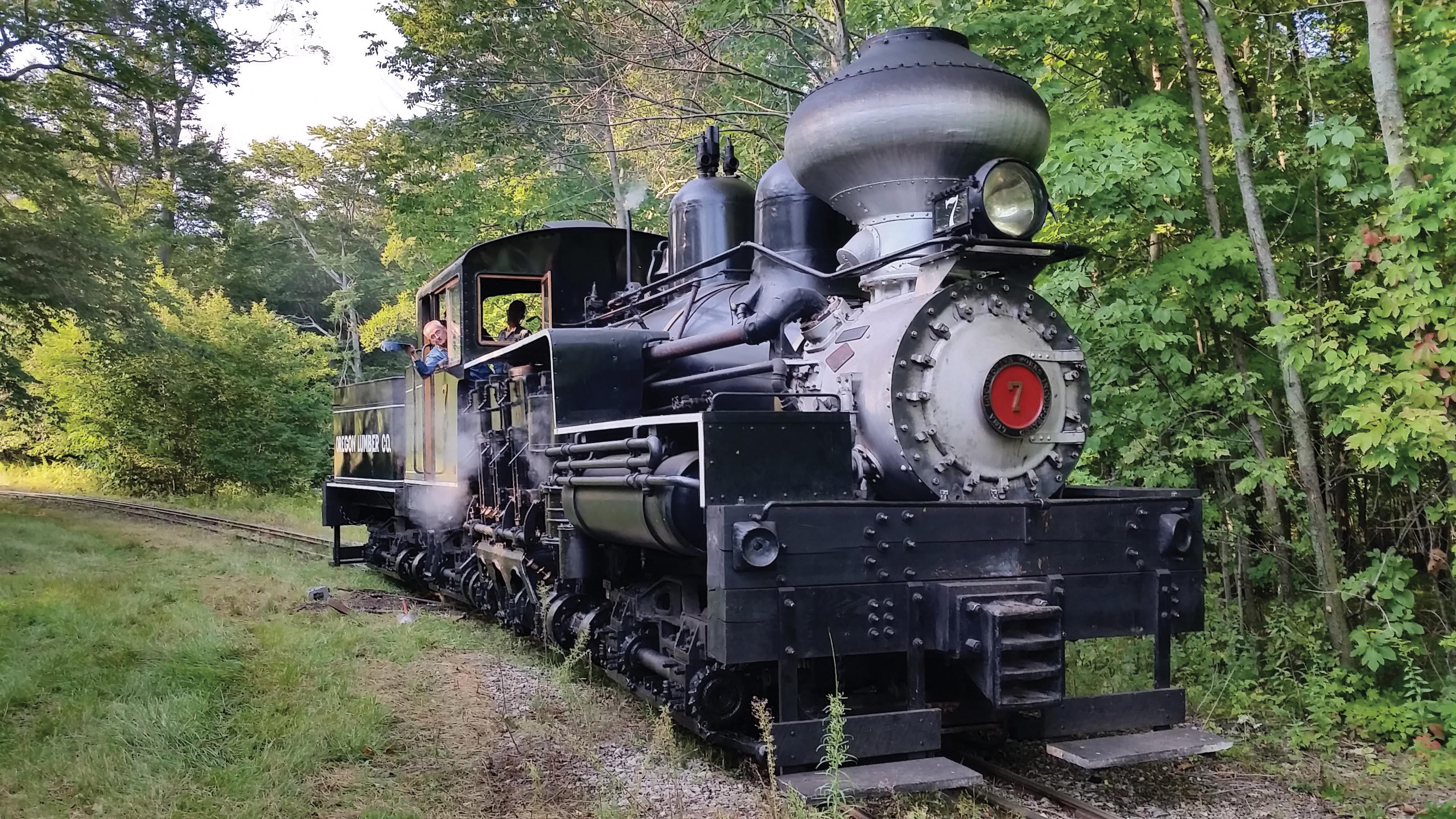 The late legendary singer Johnny Cash rode the "train song" genre through his career until he ran out of track.
One of his songs lamented the passing of the American passenger train as the main mode of transportation. "In this fast-moving world that we live in, nobody rides them much these days," he sang.
If you, like Johnny Cash, have a "thing about trains" or simply would like to go for a train ride, there are still a handful of places around Indiana where old locomotives have not totally faded from the scene. Each offers various regular excursions or specially themed events. Find an excursion near you and hop aboard.
Fort Wayne Railroad Historical Society
15808 Edgerton Road, New Haven
260-493-0765
The Fort Wayne Railroad Historical Society's Nickel Plate Road steam locomotive no. 765 has been restored to the way it looked and sounded when it was originally built in 1944. The 765 is one of only a handful of mainline steam engines that still operate in North America.
Since its 1979 restoration, the 404-ton locomotive as taken passengers on outstanding, hands-on, educational experiences into history. Plans for Fort Wayne's multi-phased riverfront development includes "Headwaters Junction" which is an ambitious plan to showcase Fort Wayne's railroading past.
Hesston Steam Museum
1201 E. 1000 N., LaPorte
219-872-5055
The outdoor museum, operated by the LaPorte County Historical Steam Society, is home of four different gauge railroads along with numerous other pieces of steam powered and vintage farm equipment.
Hoosier Valley Railroad Museum
507 Mulberry St., North Judson
574-896-3950
The Hoosier Valley Railroad Museum offers visitors an opportunity to experience the sights, sounds and smells of railroading during its heydays. Visit the museum or take a train ride on an authentic caboose pulled by a vintage diesel locomotive.
Indiana Railway Museum
1 Monon St., French Lick
800-748-7246
The Indiana Railway Museum, operating as the French Lick Scenic Railway, runs passenger trains over 25 miles of track from French Lick to Jasper that take guests back to a time when rail travel was the primary means of long-distance travel.
Spirit of Jasper
201 Mill St., Jasper
812-482-9229
The restored Spirit of Jasper Passenger Train offers excursions departing from the Jasper Train Depot. Excursions include an 18-mile round-trip dining experience and a 25-mile run to the French Lick resorts and casino.
Whitewater Valley Railroad
455 Market St., Connersville
765-825-2054
The Whitewater Valley Railroad preserves the historic branch line running from Connersville to the historic town of Metamora.
In that train song, Cash sings, "When my little boy says, 'Daddy what was it like to ride a train?'"
He says he'll respond, "It was a good way to travel when things didn't move quite so fast. And I'm sorry, son, that you can't ride one. Trains are a thing of the past."
Passenger trains may mostly be a thing of the past, but you can still catch Amtrak. Or you can get a glimpse of riding the rails at Indiana's historic railroads.