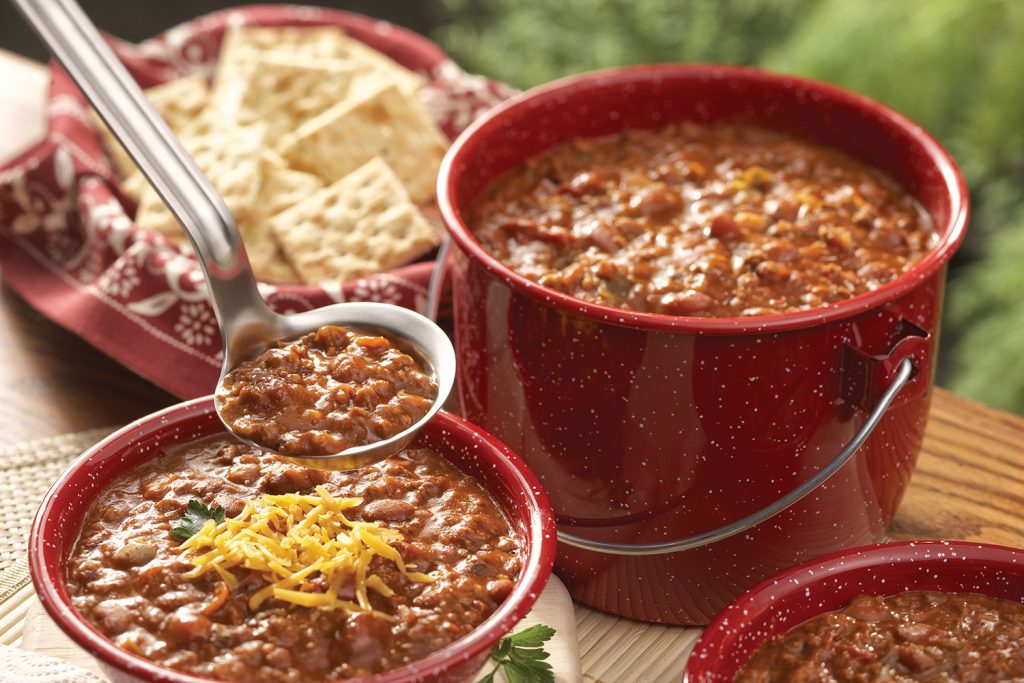 By Richard G. Biever
If sampling a wide variety of chili from cooks all around the Midwest stokes a fire in your belly, then you'll want to hop aboard the Wabash Cannonball Chili for Charity Cook Off, Oct. 16.
Billed as "the largest annual chili cook off east of the Mississippi," the event has attracted as many as 80 to 100 cooks in the past.
The fundraiser is a day of food and fun. Visitors wander from booth to booth tasting chili and voting for their favorites. Some cooks do straight chili preparation, while others create a theme to go with their chili. Props and costumes add to the fun. This is the 18th event since it began in 2003; last year's was canceled because of COVID.
"It's definitely worth the trip," said Wade Weaver, a Cannonball Chili Cook Off committee member. Weaver has been a part of the event from the beginning as also the owner and an on-air personality of Wabash radio station 105.9.
"Everybody's got their own idea of what chili is," Weaver said. "Some people make the chicken chili. Some people make chili with macaroni in it — which I don't think is chili. I've never tasted two made the same way."
The main thing, though, he noted, is for all to have fun.
Admission to the event is $5 — and that's for all the chili one can eat. Some 4,000 to 7,000 chili lovers have packed the cook off in past years. All the money raised supports charities within Wabash County. A total of $615,000 has been raised from previous years.
One high-voltage chili for visitors to try is the "Electric Chili" of Heartland REMC. The co-op, which electrically serves Wabash County, is a founding participant in the cook off. Its chili slogan is "shockingly good taste."
While the Heartland team has never won the cook off, it did place third in the Judge's Choice category one year. "For us, it's not about winning," said Rachel Olsen, who handles the REMC's marketing and communication and has been its chief chili chef for the past decade. "It's about our commitment to our community. The event brings the whole community together to support our local non-profits."
Despite the vast array of chili combinations to sample, the pots empty quickly once the crowd gathers steam and the shoveling of the coal-hot chili begins — so don't miss the train. "Make sure you get there around noon," Weaver emphasized. "It's usually gone within two and a half hours."
Cook off schedule
Date: Oct. 16
Begins: Noon (EDT)
Cost: $5
Location: Paradise Spring Historic Park
Address: 351 E. Market St. Wabash, Indiana
For more details: ChiliForCharity.com
RICHARD G. BIEVER is senior editor of Indiana Connection