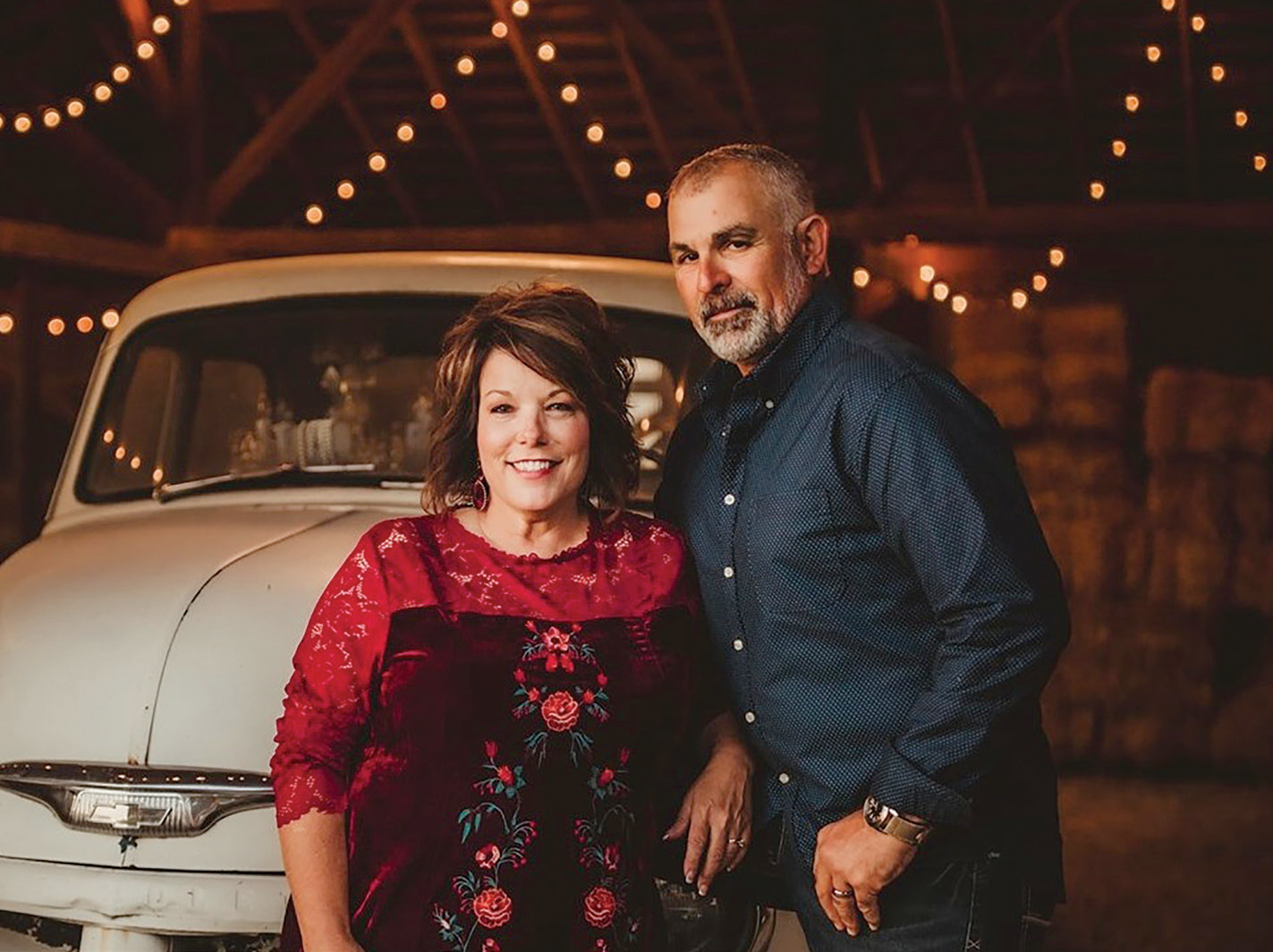 Lisa Wilson describes the Chandelier Barn Market as a fairytale event.
"Have you ever had a dream in your head that you can see but are not sure what it would look like put together in real life?" said Wilson, who owns Chandelier Barn Market, LLC, with her husband, Dennis, who has worked at Daviess-Martin County REMC for over 30 years and is currently the director of operations. "That is what Chandelier Barn Market is. You feel the love, joy, excitement — and most of all, the creativity of humans."
The Chandelier Barn Market is a marketplace show in southern Indiana that includes barns full of handmade items, furniture, antiques, jewelry, art and more. Attendees can also enjoy live entertainment and food.
CBM hosts three shows a year: a spring, fall and Christmas event. The Wilsons celebrated the market's 10th anniversary Sept. 15–16 this fall. The show "was a huge success," Wilson said.
The duo's first show began with a desire to bring a family-oriented, unique event to Daviess County, Wilson explained. "The first thing I did was hang a chandelier in the old barn on our family farm, and that's when it became 'Chandelier Barn Market,'" she said. The initial market drew more than 2,000 people to the farm, and over time, attendance reached upward of 7,000.
"That is when we decided we needed to move off the farm and go somewhere local and open our store," Wilson said. Since moving to their current location at Montgomery's Gasthof Amish Village, the Wilsons have continued to offer three shows a year, and the newly renovated barn is also used to host weddings and events. They have also opened a retail shop named Chandelier Barn, featuring curated items from across the country.
Wilson said that her favorite aspect of the work is meeting people from all over the world, and she also enjoys seeing the character and work ethic of the vendors — including their passion and their smiles.
The market boasts more than 100 vendors, ranging across art and craft disciplines, and Wilson is also a creative herself. "When CBM was born, I had a small jewelry business called Altered Elements, and my jewelry was featured in two local shops," she said. "I still love collecting antiques and one-of-a-kind finds. I love the thrill of the hunt."
Chandelier Barn Market's next show is Nov. 10–11, and Wilson hopes that attendance continues to grow. "It truly is a magical experience for all." — Jenna Williams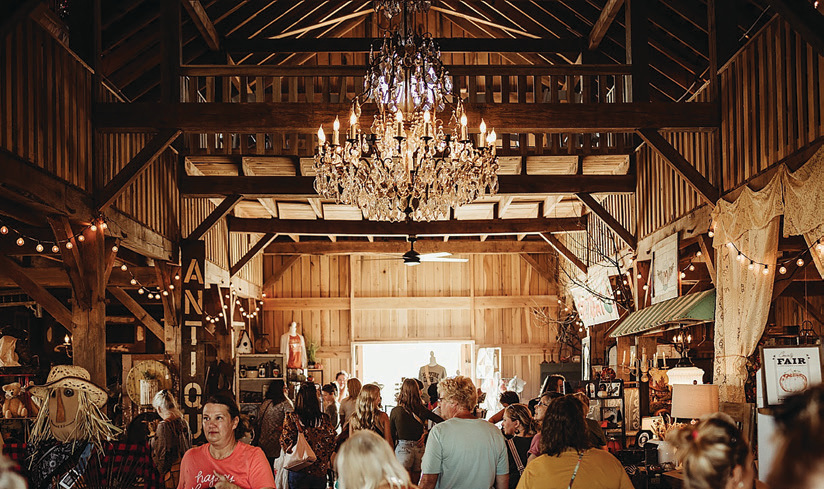 CHANDELIER BARN MARKET
Nov. 10, 11 a.m.–5 p.m.;
Nov. 11, 11 a.m.–4 p.m.
6747 Gasthof Village Road | Montgomery
812-486-2316
Chandelierbarnmarket.com