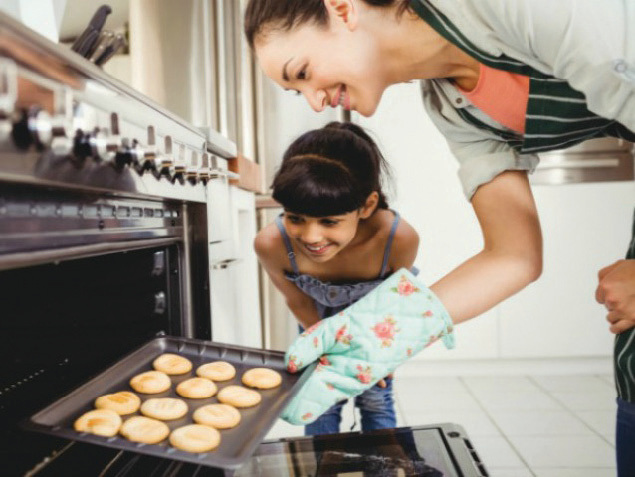 The holidays are a great time for having fun with friends and family, but the extra energy costs can cause a real post-season letdown. With these easy money-saving tips, you can enjoy lower energy bills this holiday season and into the new year.
1. Switch to LED holiday lights
ENERGY STAR®-certified LED decorative light strings use 75 percent less energy than standard incandescent lights and last up to 10 times longer. While you're at it, change out those old bulbs around your house to high-efficiency LEDs as well.
2. Turn off lights with timers
Make sure to turn off your dazzling light display late at night or when you're not at home. It's safer, and you'll avoid wasting energy. Add convenience by installing a timer to automatically turn lights on at dusk and off at any time you set.
3. Get creative
With a little creativity, you can reduce or eliminate the need for energy-using decorative lights. Reflective bulbs and tinsel add extra shine to your tree without using energy. Make handmade decorations, such as a wreath for your door. It's a great way to get your entire family involved and save on energy costs.
4. Cook efficiently
Bake several dishes at once; it takes the same amount of energy to operate a full oven as it does a nearly empty one. Keep lids on pots; food cooks faster and uses less energy. Also, use your energy-efficient microwave for small holiday cooking tasks whenever possible. After cleanup, run the dishwasher only when you have a full load.
5. Adjust the thermostat
Turn down the temperature when holiday guests arrive. Extra bodies in the house mean extra heat at no cost to you. Save energy all year long by installing (and using) a programmable thermostat. Smart thermostat models include advanced features, such as self-programming and remote control.
6. Leave your home efficient
Traveling for the holidays? Give your energy bill a break, too. Turn off all lights before you leave. Set that timer if you still want to show off your outdoor lighting display at night. Adjust the thermostat to a lower temperature to save energy. If you have a programmable unit, set it to "vacation" mode. Also, lower the temperature setting on your water heater tank to reduce standby heat loss.