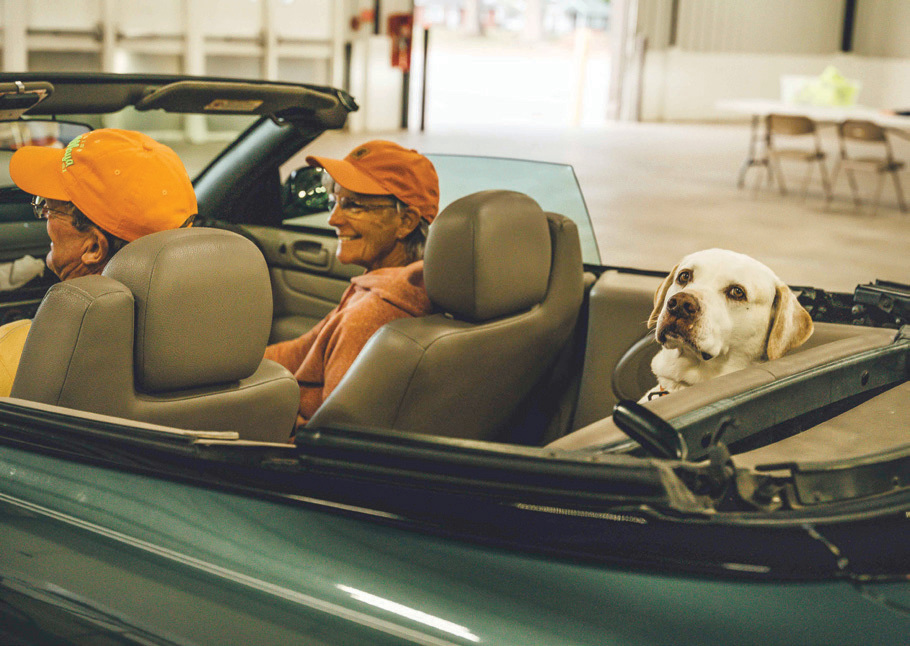 Tipmont was proud to honor 1,518 cooperative members for its 83rd Annual Meeting, held on Saturday, Sept. 16.
Along with our in-person gathering at the Tippecanoe County Fairgrounds in Lafayette, we offered three drive-thru locations — one at the fairgrounds, one at Tipmont offices in Linden and one at Tipmont offices in Battle Ground. All of those attending received a copy of the 2022 Annual Report.
Members attending in person visited various Tipmont displays and information centers before the Business Meeting to learn more about residential internet, business solutions, engineering, energy efficiency, operations, vegetation management, our Operation Round Up and EnviroWatts grant programs, and the Indiana Connection magazine.
Tipmont attorney Brian Garrison read the notice of the 2023 Business Meeting, announced a quorum and called the meeting to order at 10:08 a.m. A motion was made, seconded and carried to approve minutes from the 2022 Annual Meeting. District 1 Director and Secretary-Treasurer Kirk Alter then delivered the 2022 Financial Report.
Garrison then introduced candidates for the District 4 director seat: Chris Watson and incumbent Brent Bible. Each candidate was given an opportunity to address those gathered in person for the meeting before in-person voting began. Watson spoke first, followed by Bible.
Garrison then directed members to vote for the District 4 director seat, providing instructions on how to submit ballots, and Tipmont staff collected in-person ballots.
Tipmont President and CEO Ron Holcomb then offered the latest developments in Tipmont's pursuit of a fair and flexible power supply. Communication Director Rob Ford then provided an update on Tipmont's fiber broadband and energy transformation initiatives.
Garrison then announced a final tabulation of results for the District 4 director election — in which Bible retained his seat.
Ford then observed a 50-year milestone of service to the Tipmont board of directors from District 5 director, Larry Carlson, and asked the membership present to join him in recognizing, and thanking, Carlson for his service — after which Carlson delivered brief remarks.
With no further business, a motion was made, seconded and carried to adjourn the 2023 Business Meeting at 10:55 a.m.
Ford announced Tipmont members Rita Hilt and Becky Milakis as winners of complimentary chestnut trees from the Tipmont vegetation management booth. Four grand prizes of $1,000 were then drawn, available in cash or as an electric bill credit. Winners were Michael A. Brown of Lafayette, Jeff Hinshaw of Lafayette, Natalie Miles of Lafayette, and Charles and Barbara Sheets of Romney.