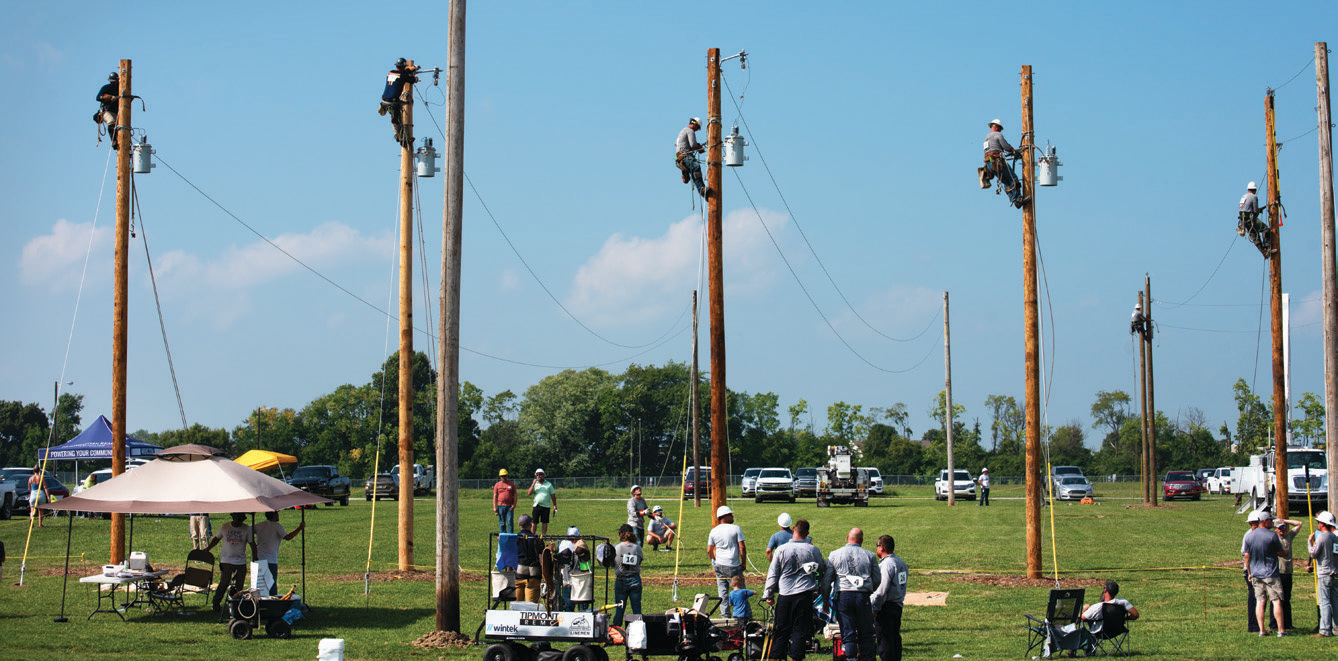 The power lines weren't energized, but the competition and a 115-degree heat index made for hot times at the second annual Indiana Electric Cooperative Lineman Rodeo, Aug. 24–25.
From 24 of the state's co-ops, 102 linemen and 28 teams tested their safety, skills and knowledge in events simulating real-life work situations. Each event required lineworkers to climb the poles with harnesses around their waists and spiked gaffs strapped to their legs as they must do when poles are inaccessible to bucket trucks.
"This event allows our linemen to refine and demonstrate the skills needed to safely perform as a lineman," said Jon Elkins, vice president of safety, training and compliance at Indiana Electric Cooperatives. "Linemen have a lot of pride in the work they do, and it's great they are able to demonstrate these skills in a competitive environment."
Like last year's inaugural rodeo, the event was held at the Hendricks County Fairgrounds, and families and coworkers came out to watch their favorite lineworkers work to bring home the hardware. In this rodeo, the top trophies actually are hardware — creatively built using components and gear that linemen use on the job.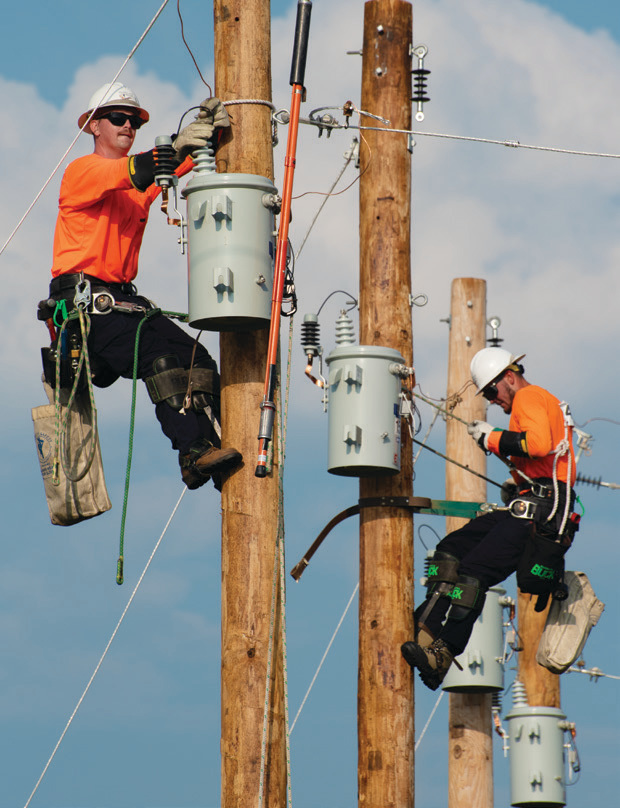 ---
2023 INDIANA ELECTRIC COOPERATIVE LINEMAN RODEO OVERALL WINNERS
TEAM
FIRST PLACE: Jackson County REMC (Jarren Brown, Travis Mull and Ethan Stidham)
SECOND PLACE: Tipmont (Matt Bassett, Bo Bouwkamp and Dusty Manns)
THIRD PLACE: JCREMC 1 (Mike Pflum, Skylar Smith and Logan Voris)
INDIVIDUAL JOURNEYMAN
FIRST PLACE: Kody Kennedy, Harrison REMC
SECOND PLACE: Skylar Smith, JCREMC
THIRD PLACE: Collin Crabtree, Decatur County REMC
SENIOR JOURNEYMAN
FIRST PLACE: Jason Connell, JCREMC
SECOND PLACE: James Applegate, Southern Indiana Power
THIRD PLACE: Craig Smart, Jasper County REMC
INDIVIDUAL APPRENTICE
FIRST PLACE: Trevor Harlan, Noble REMC
SECOND PLACE: Kenny Geis, RushShelby Energy
THIRD PLACE: Tristen Hoffman, Tipmont