The following are the 2020 candidate for the Southeastern Indiana REMC board of directors. Members can vote for the board candidates at the SEI REMC Annual Meeting on March 28.
Vince Moster, District 1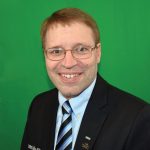 Vince Moster lives near Sunman with his wife, Marcy, and their three children: Keegan, Oliver and Lara.
During the past nine years, Moster has served as a director for Southeastern Indiana REMC, is a credentialed cooperative director, and has enjoyed learning about the cooperative business model and distribution of electricity.
He is a graduate of Purdue University with a degree in agricultural mechanization and is currently lead project manager at Batesville Casket Company where he has worked the past 19 years. He also operates a small farm.
Moster is currently on the Ripley County Farm Bureau board of directors and is a past member of the Morris Volunteer Fireman's Board and the Saint Nicholas Parish Council.
---
---
Dan Eckstein, District 1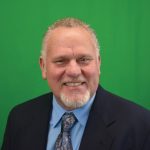 Dan Eckstein and his wife, Pam, have been married for 33 years and reside in Sunman. They have two children (Ben and Jon), one grandson and a granddaughter on the way.
Eckstein is a graduate of Batesville High School. He attended the Southeastern Career Center for night classes to study for an electrical career and has earned college credits from studies completed in the fire service. Eckstein is currently the maintenance technician at Enhanced Telecommunication Corporation. His former work experience includes working for the town of Sunman and 25 years as an owner-partner of a construction company.
He is a member of the Batesville Knights of Columbus and a 20-year volunteer fire-fighter for the Sunman Rural Fire Department. As a firefighter, he has served in many rolls and held multiple certifications including State Fire Investigator. He was a state-certified EMS first responder instructor and has served as captain of the fire department and held multiple positions on the board of directors, including the office of president for several terms.
---
Tony Schwab, District 1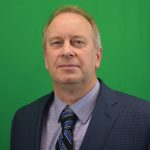 Tony Schwab and his wife, Melinda, live on a small farm in Franklin County. They have one daughter.
Schwab is the maintenance manager at Owens Corning in Brookville and has a Bachelor of Science degree in mechanical engineering technology from Purdue University. His former work experience includes director of operations (Osborn International), general manager (Anderson Manufacturing), senior manufacturing engineer (Delta Faucet), project engineer (Mazak), and Franklin County economics director. He serves on the Hoosier Hills Water District board of directors and as a local handyman.
His hobbies include gardening, building cars and racing at Edgewater Raceway, golfing, traveling, hiking, snorkeling, creating scrap metal art and having neighbors over for dinner. He and his wife have a few pets — most notably a rescue sheep they taught to do tricks.
---
Darrell Smith, District 7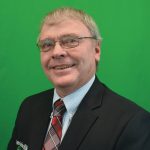 Darrell Smith is a self-employed farmer, raising beef cattle, hay and tobacco. He is also a licensed auctioneer in the states of Indiana and Kentucky.
For over 35 years, Smith has served as a director for Southeastern Indiana REMC and is currently the board president. He is a Credentialed Cooperative Director and has received his Board Leadership Certificate. He is also president of the Macedonia Cemetery Association. Smith is a past board member of the Indiana Tobacco Growers Association, Jefferson County Extension Ag Council and the Farm Credit Services advisory board. He and his family attend the Macedonia Baptist Church.
Smith and his wife, Michelle, are residents of Dow Ridge Road, Madison, in Milton Township, and are parents of one daughter and two sons.
---
Bonnie Boggs, District 8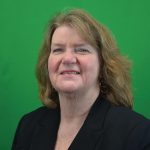 Bonnie Boggs has served on the board of directors for 27 years, serving as treasurer for 16 years. She has earned education credits as a Credentialed Cooperative Director and has completed both the Board Leadership and Director Gold certifications through NRECA.
Boggs has over 50 years of experience in small business and human services in her home community and has also held an Indiana real estate license for several years. She also attended Indiana University-Purdue University Indianapolis to further her education.
Boggs is a lifelong resident of Jennings County and a member of the Vernon Baptist Church where she serves as the administrative assistant. She has one son, Kevin Boggs, who lives on a fifth generation family farm in Vernon Township with his family.